Links
See what the popular media is saying about The Oregon Trail game! Check below for links to videos, podcasts, and text articles located on other websites. Any link you choose will open up in a new window.
Videos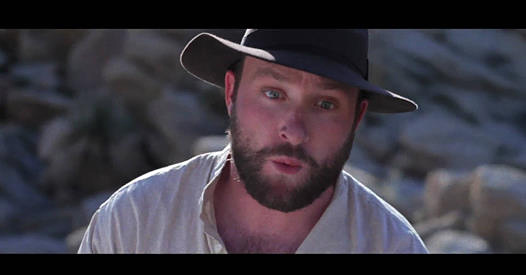 This short YouTube video pretends to be the "official trailer" for a film based on the famous educational game – but in fact it is a hilarious spoof of the game, putting a comic twist on the best-known memes from the product. Prepare for a good laugh!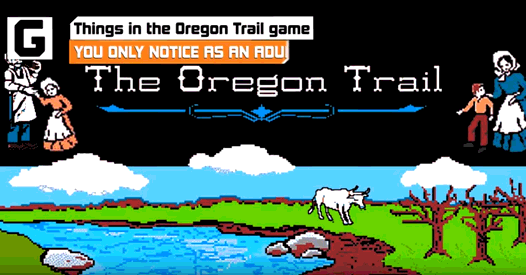 The full name of this video is "Things in the Oregon Trail Game You Only Notice as an Adult". The video provides an insightful analysis of several subtle educational details that were incorporated into the 1985 Apple II version of the game.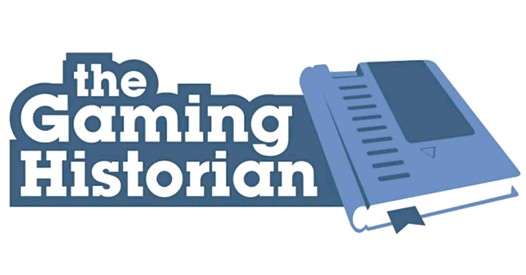 This video by the Gaming Historian examines the Apple II version of The Oregon Trail, then compares the game with actual American History. The conclusion is that the game does an excellent job of presenting a realistic experience.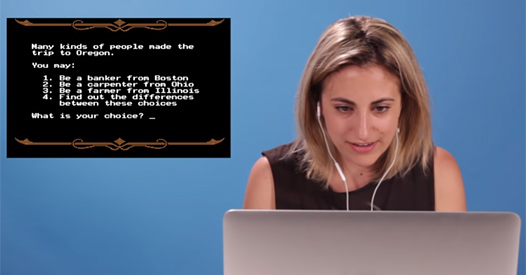 This video features young adults who were kids in the 1990s, attempting to play a 1990 DOS version of the game (a direct copy of the Apple II version). The players have mixed results and reactions, but they are intrigued enough to play again!
In a YouTube video, "The Bearded Nerd" (Ben Hardy) traces the history of The Oregon Trail game from its earliest beginnings to the release of Oregon Trail II more than 20 years later. The video also summarizes the history of MECC, the game's publisher.
Podcasts
ANTIC, the 8-bit Atari Podcast, devotes an entire episode to an interview with Philip Bouchard, exploring the details of how The Oregon Trail game was created, including the multiple generations of the game.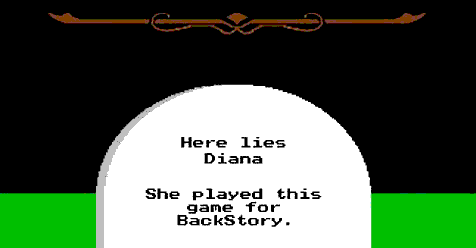 The Oregon Trail game is featured in "Backstory", a weekly podcast about American history. The episode is called "Playing the Past: Video Games & American History". An 11-minute interview with Philip Bouchard begins at the 3:35 mark.
Text Articles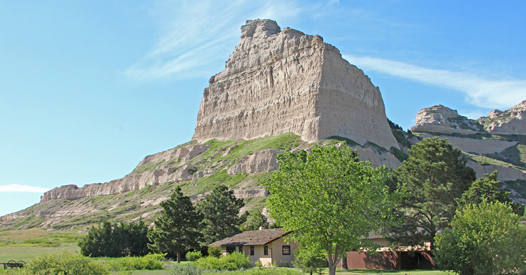 The designer of the classic Apple II version of The Oregon Trail gave a pair of presentations sponsored by Scotts Bluff National Monument, which is located directly on the trail in Nebraska. The talks compared the details of the game with the actual experience of travelers on the trail.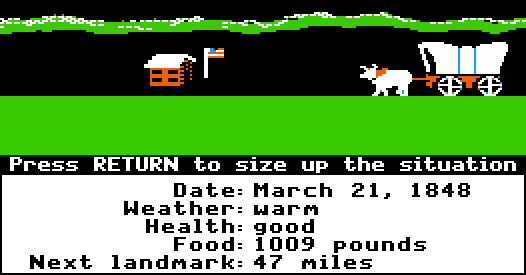 This article by Philip Bouchard presents a detailed history of the creation of The Oregon Trail, starting with the original text-only timeshare version, then devoting the rest of the article to how a team at MECC created the classic 1985 Apple II version of the game.